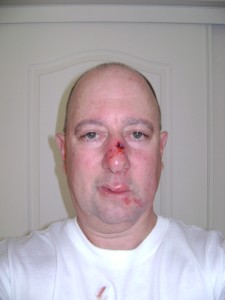 Golden opportunities missed, once powerful businesses fail, money is left on the table – why? When we neglect the important things in our businesses in favour of what is urgent, but not necessarily important, there are consequences. Ignoring crucial warning signals is like turning a blind eye to the warning signals on your car's dashboard; a small problem can escalate into a ruined engine. Entropy and attrition are realities of life and business. So why do we disregard the most vital aspects of our business?
There are two reasons for this boiling frog scenario: First, complacency; it's easy to focus on what's comfortable, cheap, and quick. (Frog in cold water on the cooker – the water slowly heats up until it boils and cooks the hapless frog.) That's human nature. Like people who smoke, overeat, experiment with drugs, put off buying insurance. The second is more scary: Ignorance. Like the Romans getting lead poisoning from their lead water pipes.
Ask anyone who uses a personal trainer and they will tell you how fast they get in shape and stay in shape, as long as they use their trainer. He gets them to do the important things consistently, and the predictable results follow. Like a coach. That's the easy answer for laziness and the first reason why business owners get into trouble when the world changes and they don't adapt fast enough.
But the second reason is the one I want to talk about here: Ignorance. See, when the personal trainer / coach is unconsciously incompetent, which describes 99% of coaches, and the business owner isn't keeping up to date with the changes in business and buying habits (how could he, when his input is from others at a similar level to his?) trouble is waiting. It's Business Karma: You really do reap what you sow, and disregarding or even spurning the need to adapt to changing times is like putting a Glock to your economic head. Nothing stays the same.
"It is not the strongest of the species that survives, nor the most intelligent that survives. It is the one that is the most adaptable to change" – Charles Darwin
We shouldn't take advice from people who are more screwed up than we are, yet most of us do. Most "coaches" have never made real money or run real businesses themselves, and if they have, their knowledge is usually outdated. Working with outdated information and not employing the right tools is financial suicide. Change is something we want to be aware of and react to appropriately and fast. Like Gretzky said, Don't skate to where the puck is, but rather to where it's going to be. Most coaches and business associates will get you skating to where the puck WAS.
Is it expensive to change in order to stay up to date? In some cases, yes. But it's a lot more expensive to be out of date, irrelevant, and turn into a business carcass to be picked clean by your modernized competitors. Adapt or Die, the cry goes out. And it's true. Remaining relevant, interesting, available, valuable, and necessary is what you have to be. Has-beens are a dime a dozen, and they trade often what they did twenty years ago. Problem is, they teach what they did 20 years ago in a modern time. And that spells death for their adherents.
What goes around comes around. If your customers don't see the value in what you offer, they move on. Karma. If you can't produce what you promise and don't deliver on your commitments, you become impotent and insignificant. People smile at you, but they won't buy from you.
Here's what business owners need to do: Remain relevant, up-to date, and cutting edge. Focus on what is important, and not merely urgent or convenient. Lead instead of follow. Be the only choice in your category / industry through proper and effective positioning. And make sure we're not leaving money on the table. In my experience, most business owners leave a huge percentage of potential profit on the table through pure ignorance.
"I've worked with a lot of consultants over the last seven years, and I'm pleased to say that working with Robin Elliott has been a great decision, it has impacted my business intensively.
I've learned things that, after 23 years in business, I had no idea about. Robin takes a different approach. Working with him has been amazing and really opened my eyes."
Jennifer Desloges,Franchisor, Jade Electrolysis June 2012
Get your Free Coaching Assessment