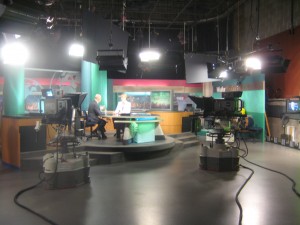 How often have you "saved money" by buying a lot of cheap alternatives instead of investing in the ideal solution?  Too often, we confuse frugality with stupidity. To borrow from the social sciences, this can be compared with Role Contamination: I crashed my car so I leap to the confusion that I am a bad father to my children. You can save money by eating out less, but you lose money by printing inferior / cheaper business cards – I know this from personal experience.
You invest in good graphic art once, and you use that same investment to sell multiple boats over the next two years. Look at your investment in the light of the potential return on that investment. A goose that lays golden eggs may seems expensive at the time, and perhaps it is, but those cheap, sickly hens are a lot more pricey than you thought when you consider all the golden eggs you're missing out on.
I received a call last month from someone who considered my services too expensive six months ago. In the meanwhile, he said, he had invested in no less than eight alternative ways to increase his sales and profits. Cumulatively, they cost a lot more than my service, and he has finally woken up to the fact, he revealed, that he would have saved considerable time and money and MADE and lot more money by hiring me in the first place. Now he is my client and he is amazed at the results he is already getting. Those  gimmicks he bought from the snake oil salesmen he met online and at networking events left him out of pocket and out of hope. Has that ever happened to you?
We all know that good clothes, a decent website, solid stationary, and well designed logos and advertising can lay many "golden eggs," but have you considered the real price of cheap alternatives? I spoke to a woman who decided she would rather learn from government bureaucrats how to build and run a business than from  me. That's like a half-dead fish trying to teach an eagle how to fly. So she attended a government self employment program and was advised that her plan to sell overpriced British candy in a store that she paid to build inside the local mall was a great idea. She signed a horrific  lease, borrowed money from her family and friends, emptied her bank account and depleted her savings, and followed their dubious counsel.
She lost her business and many friends, and assorted family members now refuse to speak to her. Taking advice from people who are more screwed up than you are, who either failed in business, never ran a business, or can't get a decent job and now advise naive, new entrepreneurs is never a good idea. Had she hired me, she would still be in business, but she would have made very different choices along the way.
Also, make sure that the goose you're considering buying really CAN lay golden eggs. Talk is cheap; money buys the whiskey. I'd love to hear your comments on this article.
Geese that lays golden eggs now available HERE